Thursday, 27 March 2014
If you know me at all, you'll know that I have three passions: writing, music and reading. Not necessarily in that order. This is the first edition of a weekly insight into those passions. It's an experiment-in-progress, and an interactive one at that: hit me with your feedback at any time by replying to this email.
Thanks, early adopters. You're the best.
Words:
Queen's Man: The crazy brave populism of Jarrod Bleijie in The Monthly, March 2014
A 3,000 word profile of the Queensland Attorney-General, written without his cooperation.
"Jarrod Bleijie doesn't like talking about Jarrod Bleijie," says Jarrod Bleijie's media adviser, in response to repeated requests for an interview. I'm also refused access to his press schedule or advance notification of his public appearances. In the five months since the Bandidos incident, Bleijie has granted only a handful of short, one-on-one interviews to broadcast media, and none to print publications. It seems he prefers to write his own articles.

My first story about a politician, and my first essay for The Monthly. It's available in the current issue (visit your local newsagent) and currently paywalled online. I think it'll be unlocked once the March issue is off sale, in which case I'll provide a link next week for those who haven't picked up the magazine.
Sounds:
The War On Drugs - Lost In The Dream.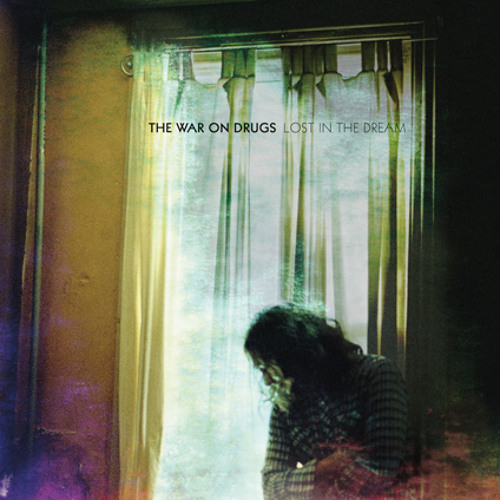 I still can't shut the fuck up about this album, two weeks after awarding it five stars in The Australian – the first five-star review I've ever written, as far as I can remember.
In sum, this is a striking statement from a visionary songwriter and his dedicated bandmates. It's a masterful hour-long work whose strengths and charms are immediately evident yet whose secrets are buried deep.
Indeed. First single 'Red Eyes' is as good a place to start as any.
Lost In The Dream has deservedly been the subject of several features, the best of which were published on Stereogum and Grantland. You should read them while playing the album on repeat. I saw them play at Falls Festival in Byron Bay earlier this year (reviewed for TheVine.com.au) and was overwhelmed by the sheer beauty of their sound and the polish of their songs. I was in tears by the time they closed with 'Red Eyes'. Jesus.
Reads:
The Ripple Effect by Trent Dalton in The Weekend Australian Magazine (4,500 words) Anyone who has ever spoken to me about journalism will know that I'm a total Trent Dalton fanboy. (I interviewed him on my blog in 2010 and 2011.) He's been writing features for Qweekend and The Weekend Australian Magazine for years now, and remains a firm favourite of mine. This TWAM story about suicide contagion is a typically gripping read about a tough subject.
Why write a 5000-word magazine story about suicide and risk planting the idea of suicide in another young person's mind? Because suicide prevention is contagious too. If suicide is an idea passed through social circles, through schoolyards, through gossip networks, then suicide prevention must trace its serpentine path.
Satoshi Nakamoto's Neighbor: The Bitcoin Ghostwriter Who Wasn't by Andy Greenberg on Forbes (4,100 words) This is the rare kind of story that made me exclaim 'wow!' aloud after finishing it. Brilliantly written and paced.
The rabbit-hole journey that led to my meeting with Finney began on March 6th, the day that Newsweek released its bombshell cover story on the man who it claimed had invented Bitcoin: Dorian Prentice Satoshi Nakamoto, a 64-year old ex-engineer and programmer living in the small exurb of Los Angeles known as Temple City.

I've been fascinated by the cryptocurrency Bitcoin since I first wrote about the online drug marketplace Silk Road in early 2012. Andy Greenberg is one of the very best journalists writing about Silk Road and the Deep Web. This is a fantastic follow-up to Newsweek's The Face Behind Bitcoin story, which has been widely disparaged and picked apart in the last few weeks. I haven't really kept up with that particular echo chamber, but Jay Caspian King's analysis of the Newsweek story a few days after its publication was a fine analysis that I can recommend to fellow journalism nerds.
Into The Light by Frank Robson in Good Weekend (3,900 words). This struck me as a strange cover story when I first saw it last Saturday. The headline was compelling – "David Holmes's ears were severed in a bungled bikie drug deal. He tells Frank Robson why he's forgiven his attacker." – but was it worthy of Good Weekend's cover? Well, yes. Sure enough, Robson – who I haven't met, but have great respect for – revisits the site of Holmes's near-death experience with the subject in tow, and builds this into a fascinating yarn.
Before we met, Holmes had told me by phone he was sick of the "crap" written about the incident and wanted to give an honest account of what happened. He said the attack ended up changing the course of his life for the better, but that he'd never been comfortable described as a victim: "How could I be a victim, when I was guilty of so much more in my own life?"
I can only assume that Robson tracked Holmes down after reading this Courier-Mail story last year. I do love it when long-form journalism is born out of short newspaper reports, and this is a fine example of that.
Ebony: The Girl in the Room by Anne Manne in The Monthly (5,900 words). Brutal narrative journalism about one of the worst cases of child abuse I've ever heard of. A seven year old girl was locked in her room and left to die slowly and painfully due to neglect. The mother was sentenced to murder; the father, manslaughter.
At the autopsy, it takes no time for forensic pathologists to find out what happened to his little girl. She has died the most horrible of deaths: of starvation and thirst. In fact, in all their years as pathologists they have never encountered anything so extreme.

I'm six months behind on my Instapaper reading list – I'm still getting through stuff published in September 2013 – and I'm not quite sure how this Anne Manne story from 2010 popped up on my radar, but... I was about to write "I'm glad I read this", which is true in a sense, but also a horrible truth to put on the page because the subject at hand is so heinous. I've never written a story that deals with the level of human depravity that Ebony contains, and to be honest I'm kind of scared of doing so, because I'm not sure whether I could handle the emotional trauma.
Sorry to end on such a dark note. I'll try not to make a habit of it.
Thanks for reading. Let me know if you liked this, or didn't. Feel free to share this far and wide with fellow writing, music and reading lovers.
Andrew
--
E: andrew.mcmillen@gmail.com
W: http://andrewmcmillen.com/
T: @NiteShok
If you forwarded this email by a friend and you'd like to subscribe, do it here.