This week:
I wrote about how I know
I'm a woman
, but I can't articulate why. For ELLE, I wrote short profiles of 10 incredible
women working in tech
. You can listen to me and other creative, self-employed women
talk about how we make it work
in Los Angeles. And from 2-3pm PST today, I'll be
on Dash Radio
with Call Your Girlfriend's phenomenal producer, Gina Delvac.
---
I'm reading:
How a
fortuneteller
cheated a lovelorn man.
Both
sides
of a different sad, true love story. "
Every part of my name
shivers like it might die refugeed in this empire's mouth, mispronouncing itself." On
self-loathing and selfies
,
yearning for beauty
, and
wishing for darker skin
. Why did a grandfather
die in police custody
? A former cop on what
went wrong in McKinney
. "I'm the mother of a
teenage threat
." Michelle Obama gets
personal
. A fearless
girl gamer
. A woman who
lost her hands
making your flatscreen. How
$500 million
built just six homes. How does
ClickHole
do it? A
clickbait history
of the world. The limits of
putting yourself in someone else's shoes
. Women,
trauma
, and undiagnosed brain injuries.
Mechanically enhanced women
, a history of the
tampon
, and a great
wine heist
. The five people you meet at an
Eileen Fisher sample sale
.
Women's soccer
can't catch a break.
"
Queen bee syndrome
" is a myth. The truth about
graduation rates
. I
literally can't even
.
Best, Ann
.
---
DVR:
The
landscape
of police violence.
Portraits
of debt. Roxane Gay on
Another Round
!
---
GIFspiration: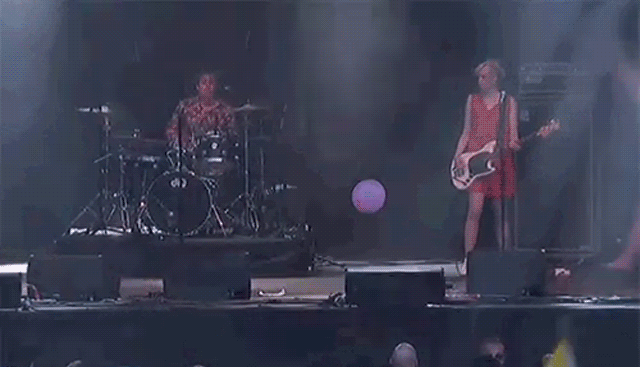 Kathleen Hanna is
so back
.
---
I endorse:
A database of
writers of color
. And a
delivery service
to introduce you to new independent magazines.
---
Live! In person:
June 12:
Tonight I'm interviewing OK Go's Damian Kulash about their videos as part of the LA Film Festival. 8:30pm. Tickets are $15 and
available here
.
June 27:
I'll be on a
panel at the V3 Digital Media Conference
in Los Angeles.
---
Testimonials:
"I know it's Friday / officially the weekend when this email comes in." -Mike Jones. Call it! The week is over.

"Here it is, Friday, 2:47 p.m. and I'm just waiting for @annfriedman's newsletter." -Sean Connor. Waiting for the weekend, you mean?

"This week's @annfriedman newsletter broke my browser. It was bound to happen sooner or later." -Allison Wright. Please open tabs in moderation.

"I would like @annfriedman to be my best friend. I think we'd be good friends. Let's make that happen." -Helen Okolicsanyi. Aw, shucks. I'd only break your browser.
---