I'm reading:
The history of
cartoons and controversy
. Against
sacralizing
Charlie Hebdo. Why no one is
angry about inequality
. Catman Keeley and his
corporate hoboes
. The new
suburban poverty
, the "
new blackness
," and the
new civil rights movement
. We
out here
. Why the
NYPD slowdown
is a good thing. A heart-to-heart with a
plainclothes cop
. The secret history of
women in the Senate
. What
stalled
the gender revolution? You can't "
have it all
." You certainly can't
have it all at once
, and you have plenty of time to
love them later
. The decisive
marriage
and the
destructive wedding industry
. Life as a
reluctant outlier
and a
viral meme
. Does "authenticity" mean "
exclusion
"? The
doodler murders
. The
unofficial brothel
of CES, and the
myth of trafficking
.
Marguerite Duras
predicts the future. Top five
digital media launch mistakes
. Why children's "
inappropriate play
" is important.
Guilt-ridden kids
, depressed adults making
peace with meds
, and
allergic reactions
. Can a state force a 17-year-old to
undergo chemo
? "For me, there is
little about Cuba
that feels uncomplicated." Misunderstanding
Detroit
. I saw Sunset Strip legend
Troy Walker
sing this week. Powerful women on their
clothing choices
. Why is
Swedish pop
so good? Tay Swify's
ladycrew
. Women are
magic
. The real-life
Jean-Ralphios
and
boy kings
of clickbait. Men learn the meaning of
cake by the pound
. (
Bey
already knew.) This is what a
feminist boyfriend
looks like?
Nice Guys (TM)
.
Juice cleanses
are bullshit. Things people say when you're a
blonde engineer at MIT
. Something small,
every day
, ideally in the
morning
.
50 Cent says
: Make a vision board. Make it
rain
. Make it
inefficient
. Sigh, I'm
too old
for "30 Under 30" and too young for "
35 Over 35
."
---
DVR:
Images
taken by NASA's Cassini. A very calming
virtual motorbike ride
. St. Vincent's
leather-pants camel toe
. Listen to your
voicemail
. The internet's version of a
flipbook
.
---
GIFspiration:
Happy belated birthday, Bowie! (It was yesterday.) I watched this mesmerizing GIF by
Helen Green
for at least five minutes straight, can can definitively say that Bowie's primary fashion missteps are all correlated with facial hair. Keep it clean, you pretty thing.
---
RT*:
And the
backstory
.
*New feature!
---
I endorse: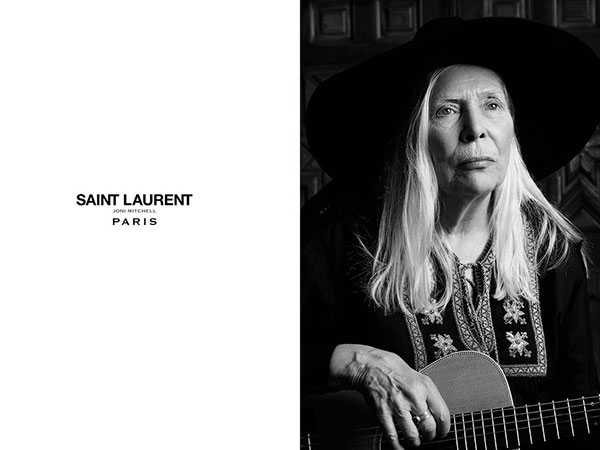 Joan & Joni! Which of my creative sheroes will get the high-fashion treatment next? I'm on the edge of my seat.
---
Testimonials:
"It is the only subscription I did not unsubscribe from in unroll.me. And I unsubscribed from a lot." -Caroline Gray. For real, unroll.me is a life/inbox-changer.

"So why did I wait to savour my Ann Friedman emails over Christmas break?Just discovered all your great gift ideas that I could have used about 2 weeks ago!" -Karin Smith. Hey, there are always birthdays.

"It was especially nice to read it last Friday when I did NOT want to be back at work after the holidays and needed something to keep me going instead of just staring at the clock." -Erica Taddeo. I relate. I actually don't feel like I came back to work at all. My body spent the week upright in front of a computer, but my brain is still on the sofa in leggings, eating snacks.
---